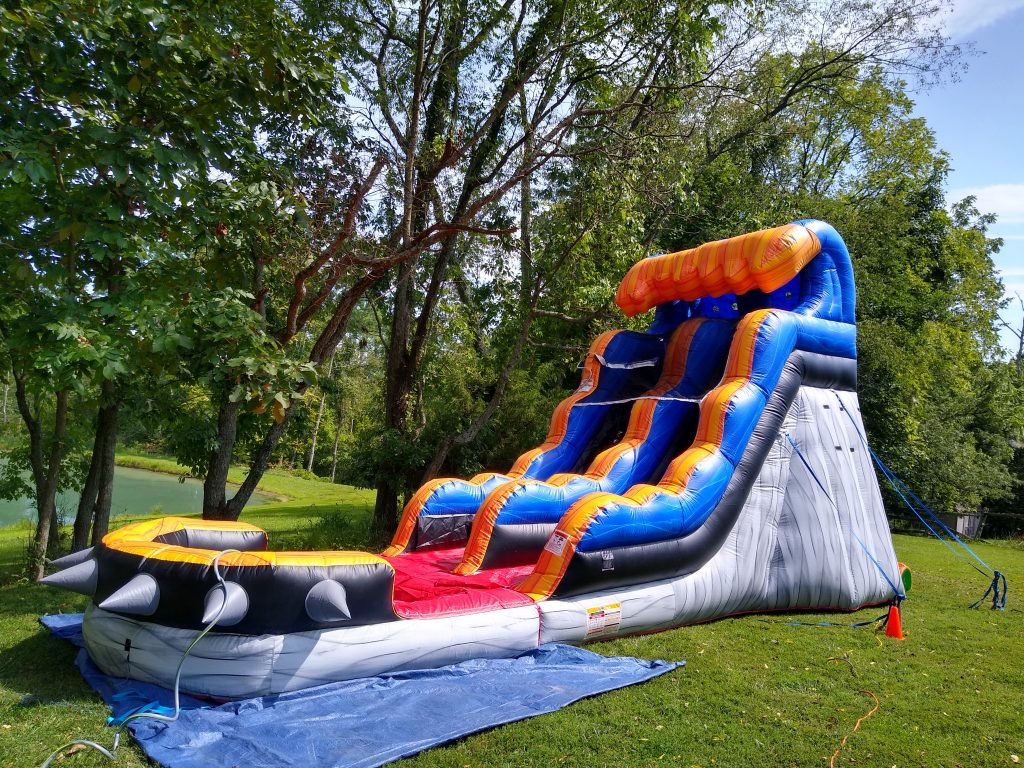 This compact single lane water slide would seem right at home in a video game's boss's birthday party, with some lava, castle, and spiked collar energy going on. The inflatable reaches 15 feet to the top of the curl, features a 9 foot platform height, a pool, and soaker hose to the top of the slide. At the top of the slide and climb is safety netting. This slide is available as a waterslide only.
Definitely named in honor of Leap'n Lizards owner's childhood friend, a now Mr. Bowser, who loved Nintendo video games and spiked Hot Topic belts.
$325 Plus Delivery and Tax. Request This Item
Added Time: Overnight (any event ending after 8pm) $32.50 – Add A Day (Residential Only) $150.
Dimensions
Height: 15 Feet
Platform Height: 9 Feet
Length: 28 Feet
Width: 13 Feet