Leap'n Lizards offers table and chair rentals throughout Northern Kentucky as well as Cincinnati and Southeast Indiana.
Rental Chairs
Our chairs are all classic all-white folding chairs that look great for any event. The chairs are rated for a 600+ lb static load and a 300+lb "live load," making them suitable for just about any crowd.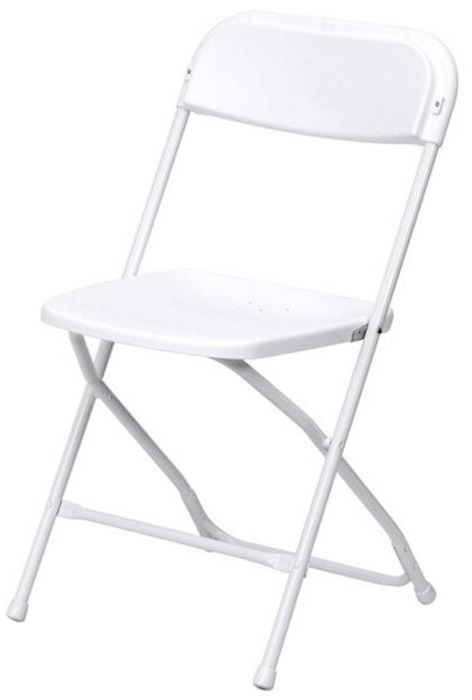 Rental Tables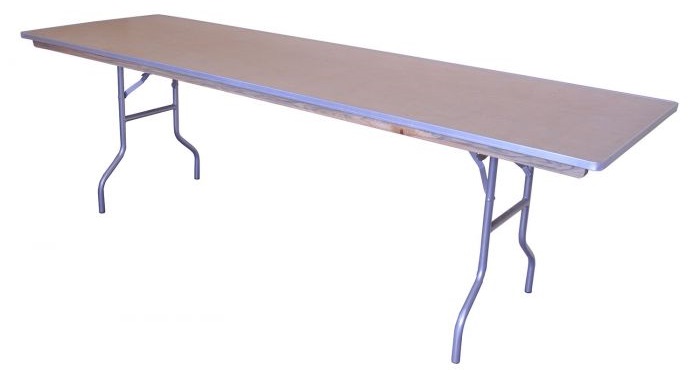 Our tables are durable wood and steel tables designed to for the event rental industry, as opposed to light duty plastic tables. Tables are 8 feet long and the standard 30″ wide. Eight chairs fit comfortably around a table, tighter squeezes may allow for 10 chairs per table. We have black linens available or you can provide your own table coverings.
We Deliver, or You Pick Up!
We do allow customer pickup for tables and chairs at our Elsemere warehouse. Chairs can readily fit in vans, SUVs, trucks, and a small number in pretty much any car. The tables can fit in most truck beds – shorter 5-6 foot truck beds will extend beyond the tailgate of course, but we do have strapping available upon request. Tables may fit in some SUVs or vans with the seats removed or folded down. We reserve the right to refuse to allow pickup or limit quantities per load for inadequate or inappropriate vehicles. Customer pickups require a valid government issued photo ID and a card on file.
Delivery is available as well. We deliver throughout the Northern Kentucky area and parts of Cincinnati and Southeast Indiana (contact us to check availability.) Delivery rates can be found here.
Rental rates
Chairs: 1-15 $3 each, 16-50 $2.50 each, 51+ $2 each. Setup and teardown is an additional $1 per chair
Tables: 1-4 $15 each 5+ 12.50 each. Setup and teardown is an additional $2 per table
Black Linens: $10 each