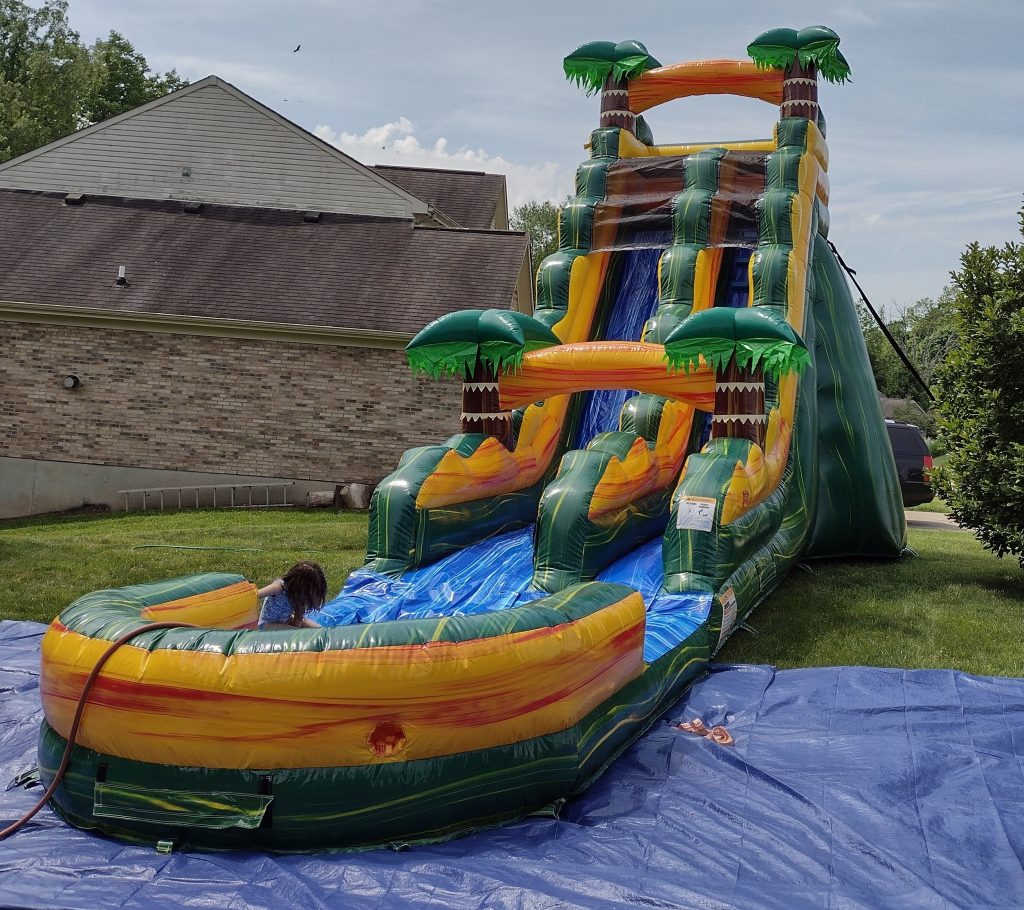 New for 2022 is the California Dreams Wet/Dry Slide. This tropical themed slide is a great addition to any summer party, with inflated palm trees and beach theming. Additionally this single lane slide can be set up as a waterslide, or by removing the pool, a dry slide. Also, clearly shown in the image above, all of the upper parts of the slide and stairs are protected by safety netting to help prevent kids and adults alike from doing dumb things.
Rental Rate: $425 Wet, $325 Dry, Plus Delivery and Tax. Request This Item
Added Time: Overnight (for events staring before 3pm and ending after 8pm) $42.50 – Add A Day (Residential Rate) $175.
Dimensions
Height: 19 Feet
Slide Platform Height: 12 Feet
Length: 37 Feet with pool, 30 Feet without
Width: 15 Feet
Additional Images