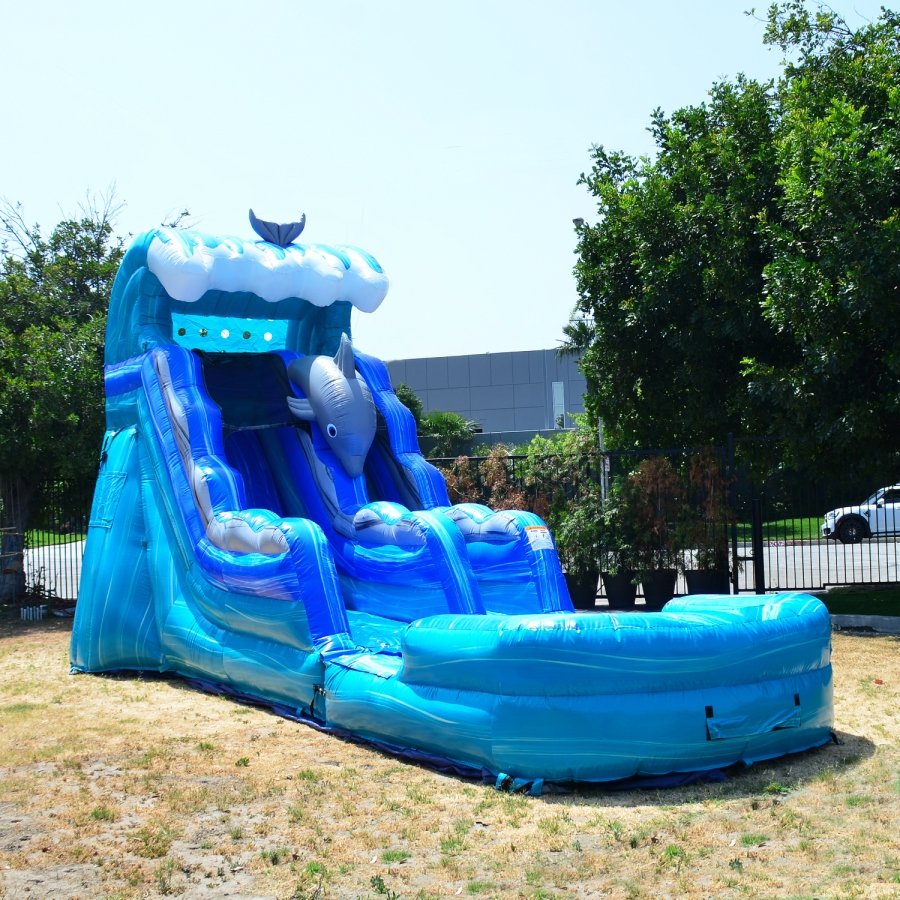 This slide comes with a quite appropriate sea-related theme, with a dolphin riding the wave on the center divider of this single lane slide. The pool can also be removed to create a dry slide and one of our most affordable inflatable options.
$325 Wet, $225 Dry, Plus Delivery and Tax. Request This Item
Added Time: Overnight (any event ending after 8pm) $32.50 – Add A Day (Residential Only) $150 Wet/$100 Dry.
Dimensions
Height: 15 Feet
Length: 28 Feet Wet, Approximately 21 Feet Dry
Width: 13 Feet