Our 4-in-1 Combo is the inflatable to pick for parties for older kids. This unit is 25% larger than most of our other combos (typically around 16×16 feet) with a basketball hoop, high roof, robust heavy duty construction, and higher than normal slide height of 7 feet. If your teen or recent grad wants a bounce house for their party, this is the one to get.
Due to the height of the entrance and slide exit, this unit is not recommended for kids under 4. This is a dry-only bounce house requiring a single blower.
$325 Plus Delivery and Tax. Request This Item
Dimensions
Height: 14.5 feet
Width: 16 feet
Depth: 20 feet (with step, 22 feet)
Additional Photos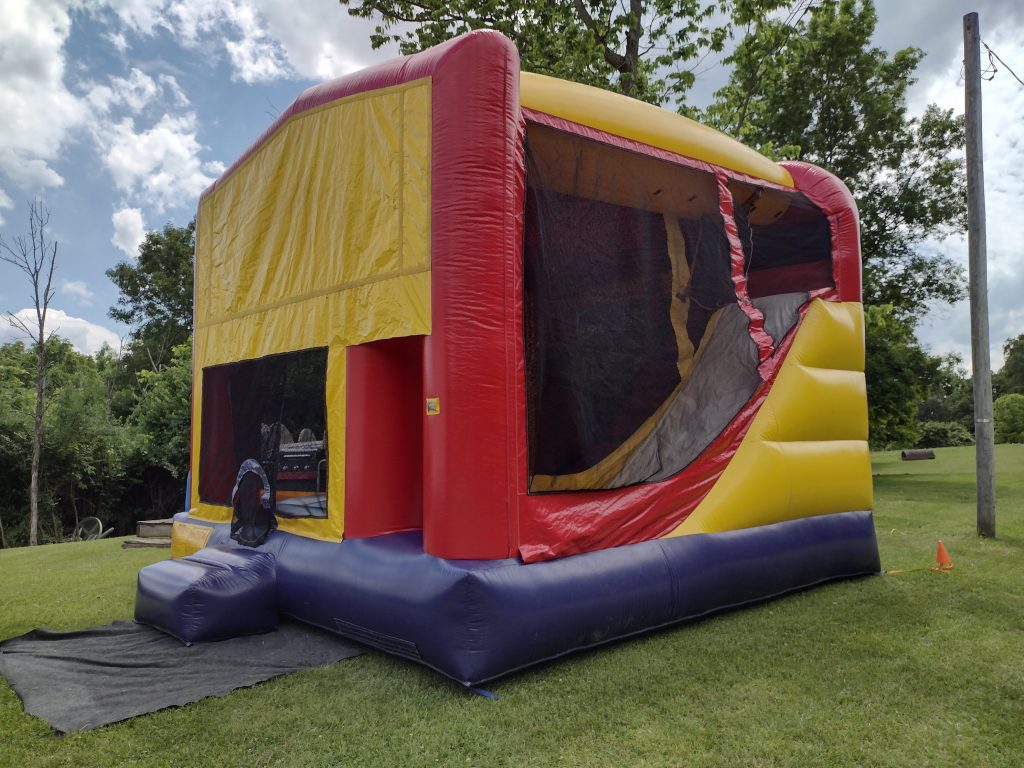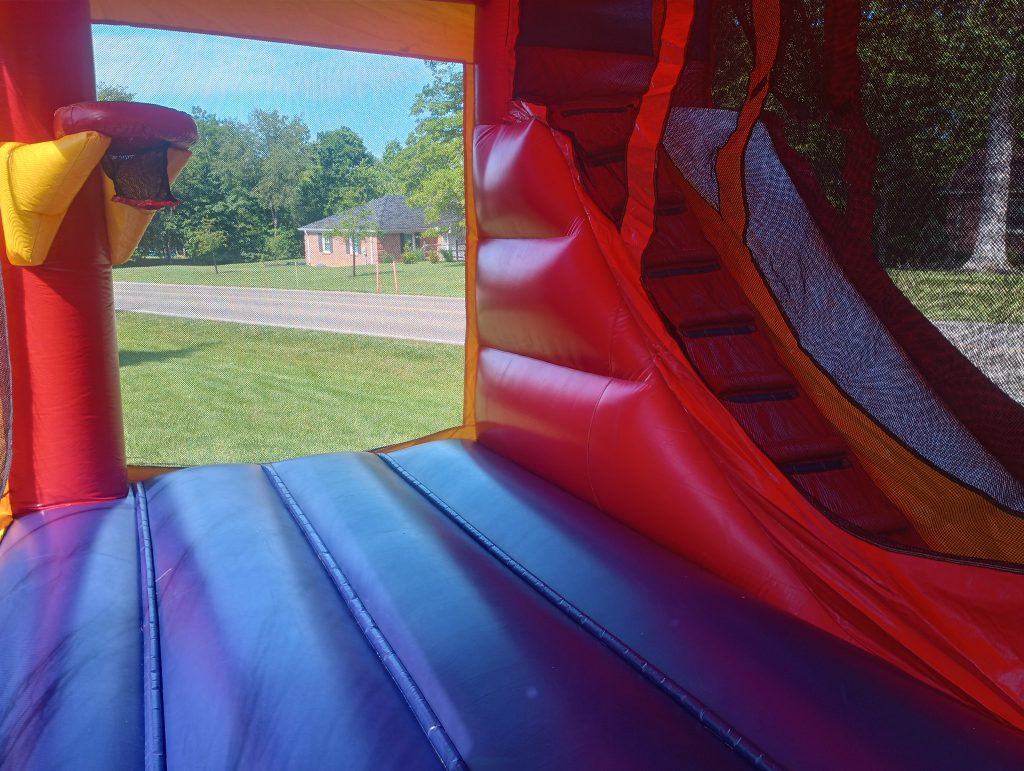 Leap'n Lizards is Northern Kentucky's Top Choice for Combo Bounce House/Slide Inflatables
We're your go-to for the best options in inflatables and party rentals from Florence to Fort Thomas, Covington to Walton, and all places inbetween. Complete your party with tables and chair rentals, games, or margarita machines.