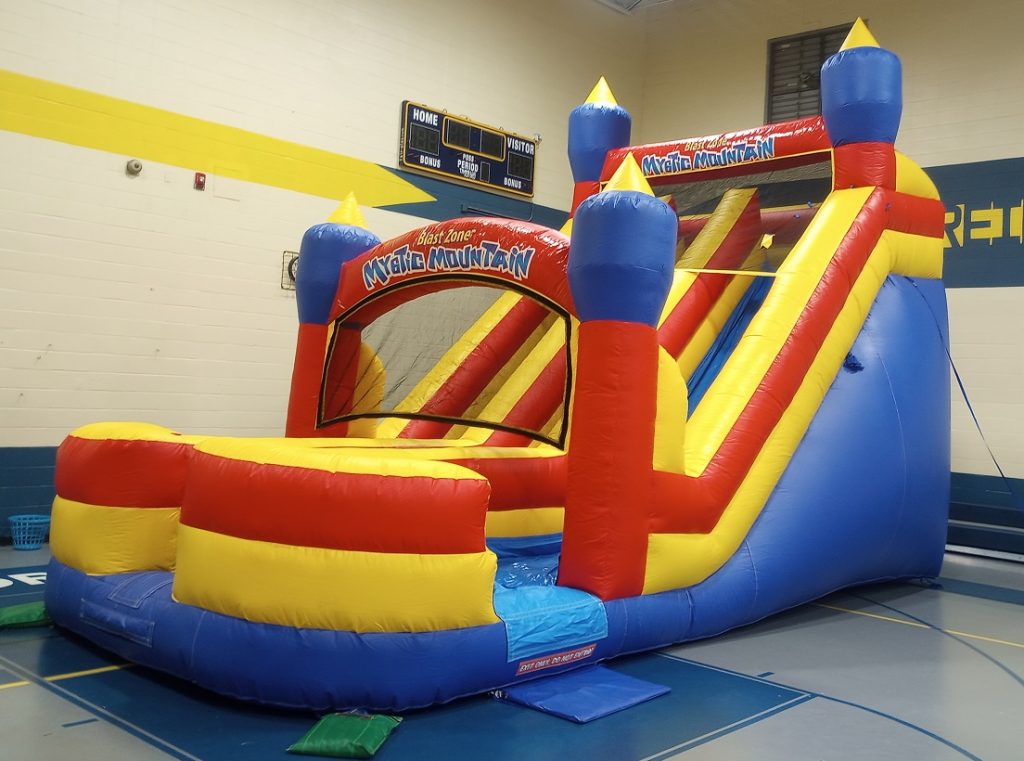 The Mystic Mountain 18 Foot Dual Lane Slide is another 2022 addition to our selection. This dry slide is great for larger events – we always recommend slides or obstacle courses for larger events since they get kids on and off inflatables in pretty quick fashion, keeping lines moving.
This inflatable features a center climbing lane leading to the top platform where kids can slide down either side. The lanes are separated and enclosed so that kids will not cross paths with those sliding or climbing for added safety. The top platform as well as the first few feet of the slides are covered in netting to help prevent kids or adults (max weight limit is 200 lbs) from doing anything too dumb as another safety feature.
This unit uses a single 1.5 hp blower. Weight per user is up to 200 lbs, total weight on unit not to exceed 500 lbs. Never allow more than 1 person to slide at a time on any inflatable slide.
Rental Rate: $295 Plus Delivery and Tax. Request This Item
Dimensions
Height: 18.5 feet
Platform Height: 11 feet
Width: 16 feet
Length: 28 feet
Additional Photos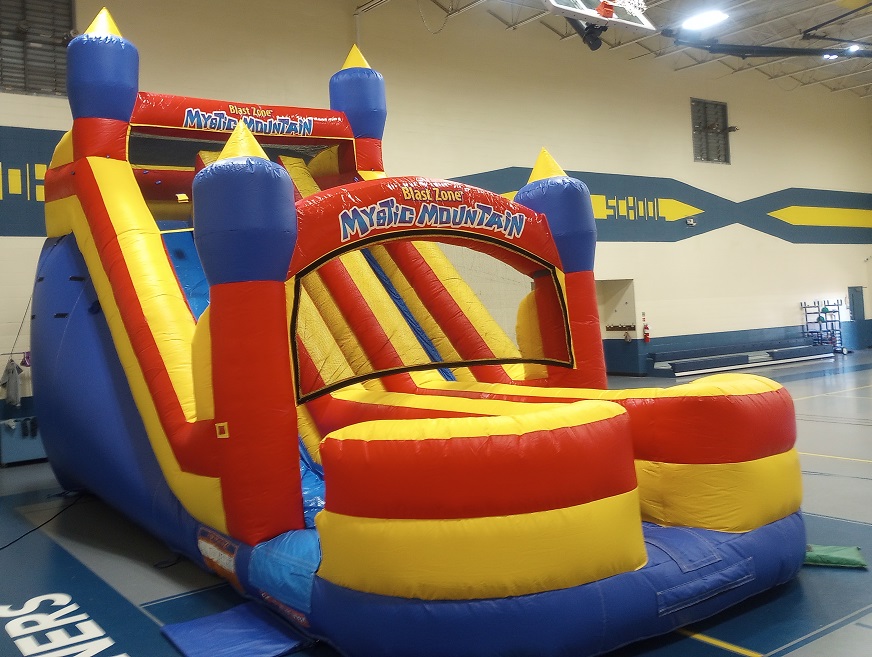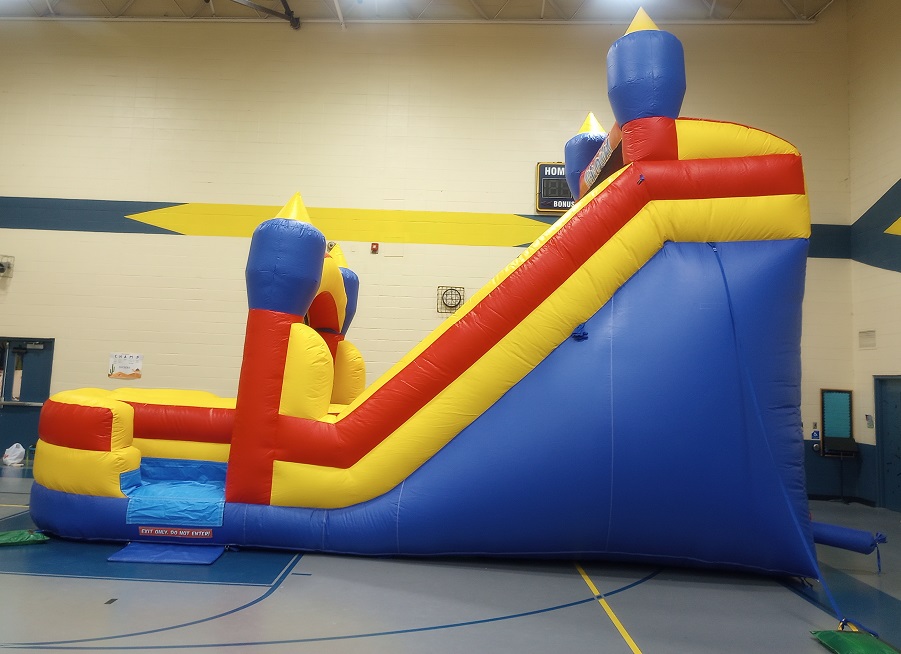 Video Tour