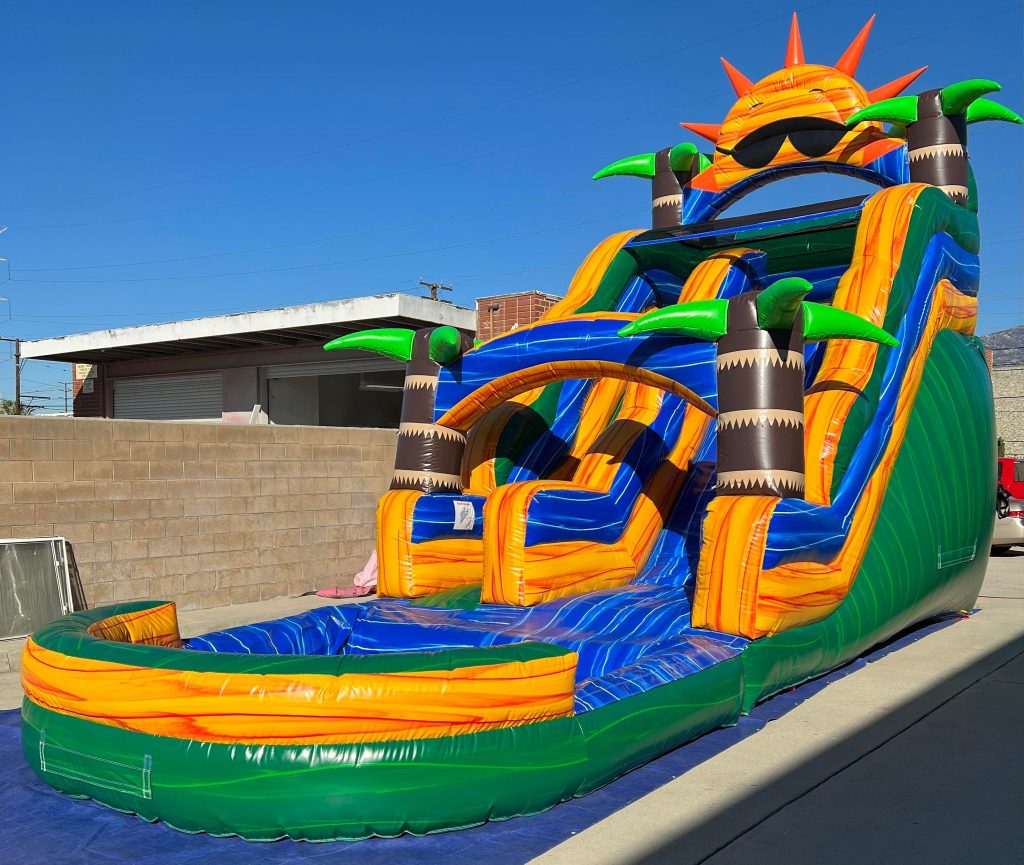 The Sunshine slide is one of the most eye-catching inflatables we have. Featuring a collection of palm trees and a sun wearing sunglasses, this single lane slide has been a huge hit ever since we acquired it in the Summer of 2022. The slide is 18 feet tall to the tip of the rays, 31 feet long with the pool, and 12 feet wide. The sliding platform is approximately 10 feet up. The stairs are on the left and slide on the right side. A soaker connection at the top of the slide ensures a fast, cool ride with the waterslide setup, and the pool can be removed for a dry slide setup.
This slide is proudly made in the USA as well. In the past few years, all but a couple manufacturers have moved their production overseas like many other industries, but we are proud to have found a small business in California still making inflatables here in the US. This company also made our Halloween Combo Bounce House.
Rental Rate: $395 Wet, $300 Dry, plus delivery and tax. Request this item
Dimensions:
Height: 18 feet
Slide Platform Height: 10 feet
Length: 31 feet with pool, 26 feet without.
Width: 12 feet
Video Tour